JUPITER CLASS NEWSLETTER AUTUMN TERM 2017
We hope you had a fantastic summer holiday. Please find attached the Autumn term newsletter for our class.
Mr Ramzan, Class Teacher
Miss Seyburn,Teaching Assistant.
SCIENCE - LEARNING CHALLENGE
Why would a dinosaur not make a good pet?
We investigated why some animals wouldn't make good pets because they would be very hard to look after or might be dangerous.
We looked at different animal groups and classified them into reptiles, fish, birds, amphibians, mammals and insects. We noticed that some animals have fur, feathers or scales. We even made our own animals.
MATHS - COUNTING
We have be doing lots of counting using number tracks, number lines and 100 squares.  We have been using cubes, counters and dinosaurs. We have also been looking at number patterns to see if we could count beyond 50 and check our counting twice!
MATHS - Partitioning 10's and 1's 
We have looked at 2 digit numbers and are beginning to understand that they are made up of 10's and 1's.
Our challenge was to solve missing numbers in a hundred square.
ENglish - talk for writing
the high street
We have been reading labels and lists.  We have also been learning the story of The High Street. This story is about a girl called Sally who visits lots of shops to get different things. What will she get next?
SCIENCE - CLASSIFYING
We classified objects that were living, have lived or never lived. We talked about this image - if it moves is it alive?
We then investigated what we could find outside and classify them into three different groups.  We learned that all objects can be classified into these groups.  It's amazing what we found  around our school!
MATHS - measuring
We have been measuring our body parts in cm and m  We worked out that your foot is about the same length as your forearm and your arm span is similar to your height.
Maths - reasoning about place value
We have been investigating different number calculations using place value.
So is 30 + 6 the same as 20 + 16 ? The children enjoyed using concrete maths tools to sort out different place value problems, reasoning about 10's and 1's in different 2 digit numbers.
.

Thackray museum visit
We had a great time at the Thakray museum, learning about the history of medicine and healthy living.  We know that Florence Nightingale kept hospitals clean by getting rid of any nasty germs.  To stay healthy we need a good diet, exercise and plenty of rest.
READY FOR READING SUCCESS!
Our Ready for Reading mornings have been very successful.  We like having the parents come in to do a reading challenge with the children every Wednesday morning. The more we read, the more we know, the more we know, the more places we will go!
MATHS - symmetry
We looked at a lot of 2D shapes and lines of symmetry. We even looked at ourselves to see if we could fine lines of symmetry! What do you think?
READATHON - reading for fun!
We had a great Readathon, reading books to each other in different classrooms, reading aloud and taking part in a read-off!.  Thank you for your contributions which will go towards funding books for children in hospitals.
MATHS - telling the time
We made a human clock and investigate how we measure the passing of time. We can read o'clock and half past.  We started working on quarter past and quarter to the hour. We made Noah into a human clock!
learning challenge - plants
We explored the school grounds to find out about the different types of plants.  We observed that plants had a root, stem, leaf and flowers.
learning challenge celebration - materials
Both the children and parents enjoyed our Learning Challenge Celebration.  Using paper as our material of choice, we designed paper planes to see who could fly theirs the furthest.
There were some great designs and well done everyone for taking part.
Ready for reading - wednesdays
Both the children and parents enjoyed our Ready for Reading session on Wednesday morning. This week's challenge was to find all the tricky words that we can't sound out.  We found lots in our fiction and non-fiction reading books.
The, is, his, one, pretty, beautiful, also, could, a were just a few examples.  Can you find more?  
let's get reading
Year 1 and 2 are important years to develop children's reading skills.  There will be daily phonics lessons and reading in class.  To support the children at home, please have a look at the following websites to encourage your child to become an even better reader
Mr Thorne Does Phonics
A great website teaching phonics and grammar.  
BBC words and pictures
A mixture of very good interactive games and worksheets covering most phonic phases. Recommend Sandcastle quiz for phase 3 and 5.
ICT games
A great selection of games that link well with games in Letters and Sounds.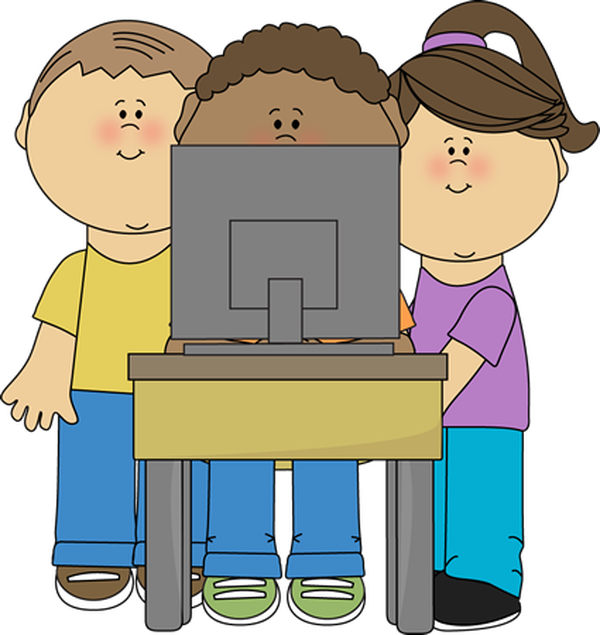 BBC Bitesize
A very good selection of interactive games focussing on phonics and sentence construction. Each is split into medium/hard/really hard and are short and fun.

Phonics Play
There are a variety of games that you can use to target particular letter sounds or revise whole phases. Don't worry if you see words that aren't real words, reading alien words will form part of the Year 1 phonics test, so it's great for them to get in some practise!
Oxford Owl
Access to over 50 free phonics ebooks.
computing - algorithms
We have been working on algorithms to become computer programmers!  An algorithm is a set of instructions that tell you what to do.  We programmed an Angry Bird to get the pig by moving north, east south or west. 
Learning challenge - Does the sun always stay in the same place?
We have been investigating the position of the sun in the playground. We noticed that the shadows of the building moved in the day time. 
We traced a shadow line on the wall.  When we came back half an hour later, the shadow moved.  We know that the earth moves around the sin.  We also know that shadows move when the sun moves.
We learned that the earth moves around the sun.  We also learned that shadows are made because light is blocked.
RE - st mary's church visit
We learned about the sacred place of a local church and what you would find both inside and outside of this religious building.
ENGLISH - How does a dishwasher work?
Did you know that cats clean the dishes? Can you work out the text?
halloween poems
We have been working on rhyming words to write our own class poem.  To celebrate this, we made some vampire cards using 2D shapes -  triangles, squares, rectangles and circles.
My Potion by Jupiter Class
My potion has cats, bats and witches hats,
Mix it with hens, pens and Bens!
Add some toast and ghosts who scream the most,
Throw in two shoes and kangaroos!
That's my potion!
Happy Halloween!
Learning challenge celebration
We invited parents and carers into Jupiter Class to celebrate our Learning Challenge - What would Dora the Explorer find exciting about Tadcaster?
We challenged parents to take Dora on a trip around the UK, identifying capital cities of all four countries using Bee-Bots.  We also had to use compass directions North, East, South and West. Some were more successful than others.  We also had a quiz to identify human and physical features of England, Scotland, Wales and Northern Ireland.

english - creating new sentences
We have been adding more details to nouns by using words called adjectives. Adjectives can be describing words.  We really enjoyed creating sentences that make sense and talk about how we could change an adjective to add different detail to the sentence.
MATHS - addition
We have been working on number bonds to 5, 10, 20 and 100 !  We use lots of equipment in the classroom for counting and sorting numbers.  Our challenge is to be fluent in adding 2 or even 3 different numbers together.
e.g. How would you work out 7 + 19 = ?
What about 99 = 25 + ?
learning challenge - geography
Jupiter class explored the school grounds and the local area to see how we could describe some human and physical features.  We also looked at Google earth to see where Tadcaster was on the map of England and the United Kingdom.  We are starting to learn the compass directions North, East, South and West.
Handwriting
We are practising our handwriting everyday because we want to be the best! We are using the PenPals scheme of work.  You have been given a guide to this scheme but if you need another copy please let me know.
English - the train ride
We have imitated a text called The Train Ride by June Crebbin. We have also been using drama to remember the text to help us write short sentences about a journey.
MATHS - number and place value
There has been a lot of practical maths to secure number facts and an understanding of place value.  We have to keep remembering that maths is not tricky if we practise, practise practise!
Becoming better learners
In our first two weeks of our Autumn term we will be talking about how to be successful in our learning both at school and at home.  We will learn about some of our targets and expectations for the year and look at the learning behaviours we need to improve!
We will talk about; 
getting organised

using the resources in the classroom

trying new things out

working  hard - putting EFFORT in our learning

don't give up - if you get stuck YOU can get out of The Pit.

improve by using 'Three before me'

imagine and use your thinking skills

understanding others

concentrate - make you brain grow

being healthy - looking after your body and brain!
You may hear the children talk about The Learning Pit. This is something we use across all subjects.. The video below demonstrates how The Learning Pit can help children with their learning by using a growth mindset. If you want to find out more about our class learning  please feel free to contact Mr Ramzan.
Maths Work
Our challenge this year is the rapid recall of number facts and we are using the North Yorkshire SMIRFS scheme of work.
For more details please see the letter sent out earlier this term.
We will be working on our SMIRFS targets and all of the class will sucessfully become Astronauts!
Remember to use these useful maths website to support your child's learning. Your child should have a user name and password stuck in their reading record book.  If you are not able to access sumdog at home please let me know and we will ensure your child gets time to use it  at school.
Maths useful websites - http://www.sumdog.com/ and http://www.conkermaths.org/